What You Can Add To Your Workout To Improve It Immediately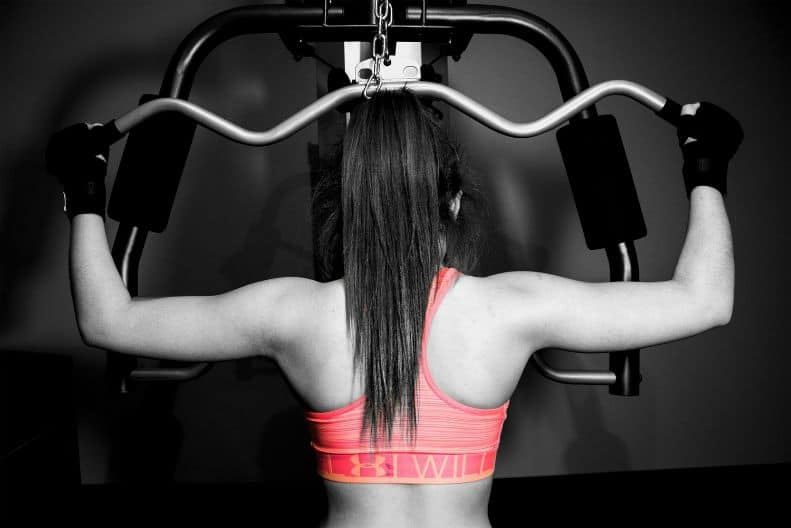 By Travis Wade
I didn't have time to write an article this week. I know I'm a slacker. However, I want to refer you to an article on bodybuilding.com. I send this to every new client because I want them to know how to eat before during and after a workout. I wrote an article on that already, but here's an article on what to have during your workout. I hope you enjoy it!
In 2006, Stephen Bird published a series of papers that paint a good picture of the hormonal changes that occur as a result of weightlifting, and how different nutritional interventions impact these changes. When taken together, these papers provide a picture of the difference between short-term—e.g. during or after a training session—and long-term changes in hormones.
There were four groups of subjects in Bird's study, organized by what they were allowed to drink during their workouts: water, essential amino acids, carbohydrates, or essential amino acids plus carbohydrates. Over 12 weeks, all the groups lost approximately the same amount of body fat, and the group that had the most complete workout nutrition (EAA + Carbs) packed on the most muscle.

Now let's look at the acute changes that went with these big-picture changes. Researchers measured the amino acid 3-methyl-histidine in urine as a marker for muscle breakdown. As shown in the graph below, the group which drank only water (the placebo) had an increase in muscle breakdown 48 hours after its training session. There was no change for the groups that had essential amino acids or carbohydrates. The group that had the combination workout drink actually had a decrease in its 3-methyl-histidine levels after training.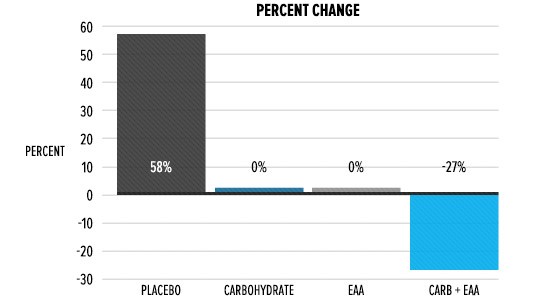 What happened with cortisol? As you can see below, cortisol levels 30 minutes following exercise were increased by more than 50 percent in the group which drank water, but unchanged in the EAA group. Cortisol was decreased in both groups which had carbohydrates as part of their workout nutrition.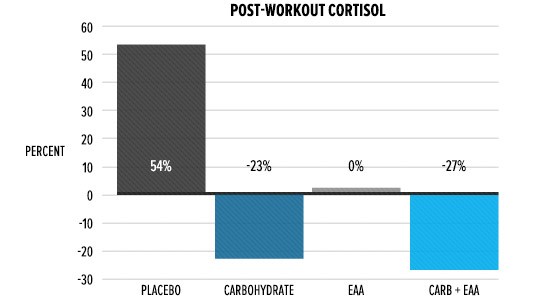 Think back to when I was explaining gluconeogenesis, the process in the liver that creates glucose from non-sugar sources to provide energy to parts of the body that need it. The body doesn't need to generate its own sugar—a metabolically intensive process—when there is extra sugar from a sports drink floating around the blood stream. Thus, there was no increase in cortisol when carbs were present.
That short-term muscle loss and cortisol spike for the water-drinking group may seem significant, but don't forget that all the groups gained muscle over the course of the study. The group that just drank water added almost four pounds of muscle over 12 weeks!
If you want to read the full article you can click here.
The bottom line is you'll get better results from your workout if you add a fast acting source of energy and some branch chain amino acids to your workout.
I wish you lots of health, love and happiness!
Travis Wade
The only holistic personal trainer in Edmonton
Want To Get Started On A New Lifstyle Right Away?
Or
Would You Like A Plan To Achieve Your Fitness Goals?
Sign Up For Online Personal Training!