Why Do People Eat Breakfast Food At Breakfast?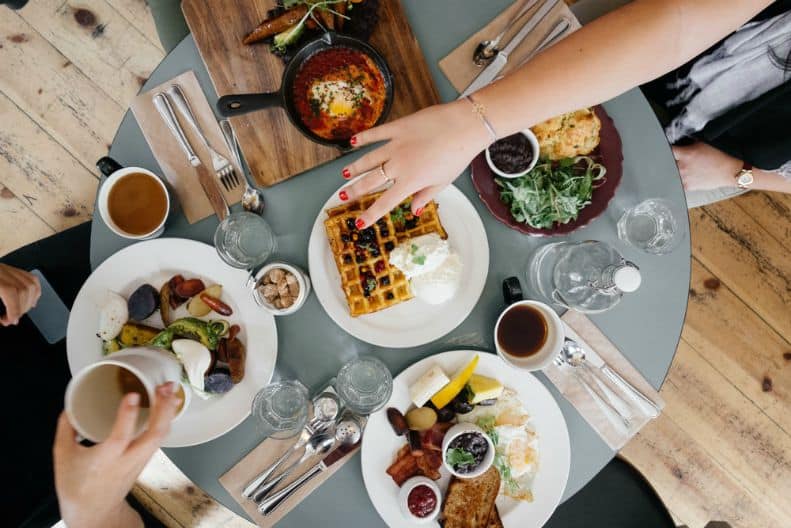 By Travis Wade
I know, cuz they're hungry. I know, I know, but why do they eat breakfast food? And why are they hungry? Some people eat differently than others. What's all that about? Let's have a look at some of these questions and the answers.
Breakfast food. Eggs? Bacon? Fruit? Cereal? Toast? Jam? Ham? Hamburger??? Why does someone eat hamburger at breakfast? And another is vegan and sticks to tofu and oats? How active is the vegan? And do they care about building muscle?
If you're a bodybuilder, you'll need a lot of protein and your body is begging for protein in the morning. Is there such thing as a vegan bodybuilder? There aren't many and that's cuz a bodybuilder craves meat. The vegan is probably a little more sedentary; they don't want the meat.
Carbs or Fats
Want to know why I eat bacon? Besides the addiction, which could mean I have a food sensitivity to it and that can be common with pork products. Besides that. I like bacon because I like a keto-diet. A diet where I get my energy from fats instead of carbs. I still have carbs in the form of fruits and vegetables, but not in the morning.
Carbs are good before and after a workout and towards the end of the day because they can make you sleepy. You'll get the initial rush with the increase in insulin, then the crash. I never eat anything white due to its high calorie content and high glycemic index which is perfect for storing fat. Also, the number one thing you are trying to accomplish with food is to get the nutrient your body needs. All things white like sugar, salt, trans fats, grains, potatoes, parsnips are low nutrient and high glycemic leaving you tired.
Fibre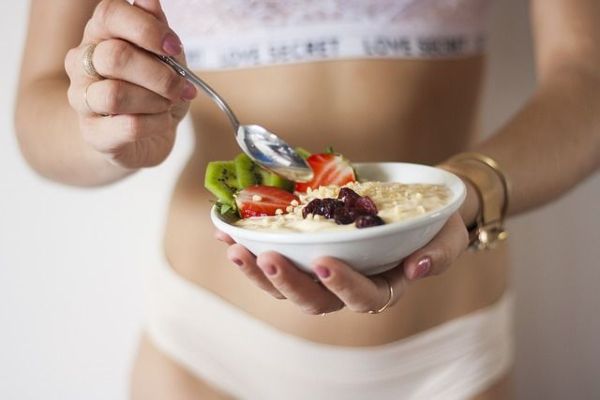 So why do people eat fruit in the morning? Well, there are 3 parts to the digestive system and you have to keep all three running smooth. Eating is first, then using the food, then excretion. What part do you think the fruit helps with…? Lots of fibre… After everything in your gut is sitting and fermenting all night, fruit is a good idea for excretion of waste.
Intermittent Fasting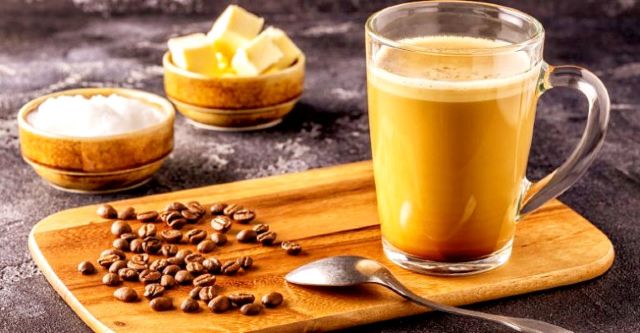 Why do people do bulletproof or intermittent fasting at breakfast? The idea is to remain in ketosis for as long as possible in order to lose weight. Ketosis is the process of using fats for energy. You can get the fats from food or from your stored fats and your body doesn't care where it gets it from; it'll take from both until you run out of the fats from food, like in the morning, and then it has to take from your stored fats.
So why the bulletproof? It provides your body with much needed energy in the morning and if you do it the Dave Asprey way, (he's the guy who founded Bulletproof Coffee), you'll be in full ketosis right away. It usually takes about 10 days to be in full ketosis when you stop eating carbs and use fat for energy. Compliance is the hardest part of a ketogenic diet but, it certainly works.
Eggs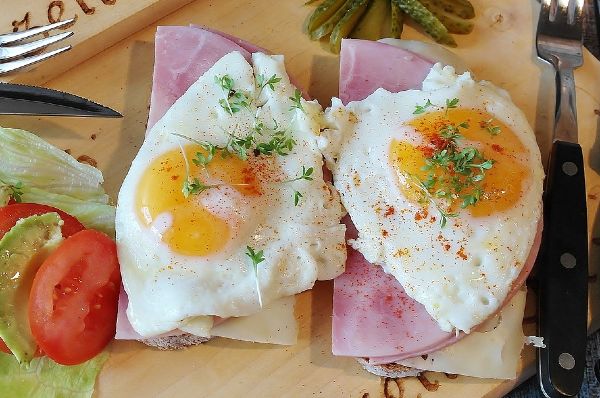 Why the eggs? The yolk is packed full of nutrients your body needs and the whites are full of protein. Like I said before, your body needs protein in the morning. Eggs are great because they can keep you in ketosis and you get some protein. Add some bacon and bamb! That's enough protein and fat to keep you going for a while.
Addictions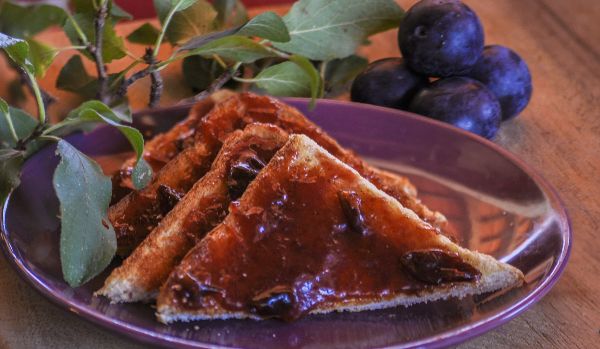 So why do most people eat the white foods in the morning? Oats, toast, cereal, jam is so much sugar. Cuz they're hungry! We've been over this. They are all addictions. They provide almost no nutrient but, they feed visceral adipose tissue on the stomach. It's a hungry fat that causes you to crave the white foods so you eat the white foods then more visceral adipose tissue gets created leading to more cravings and the slippery slope continues. These foods cause much more damage to your body then the fat on your stomach; that should be the least of your worries. Check out the article on bread here.
You are what you eat? Hell ya! I eat fat and protein for breakfast. Want to see my abs? It's not easy to quit all the foods that create visceral adipose tissue but, I can help and I have seen amazing results. Time and time again people lose weight and put on muscle and feel great! They talk about their increased energy and how they keep looking better and better. I love results!
I wish you lots of health, love and happiness!
Travis Wade
The only holistic personal trainer in Edmonton
Want To Get Started On A New Lifstyle Right Away?
Or
Would You Like A Plan To Achieve Your Fitness Goals?
Sign Up For Online Personal Training!